I haven't done any book evaluations for awhile, but since reading outside is one of my favorite things about this time of year, here are some books to consider:
I loved Gilbert's humorous voice in
Eat, Pray, Love
and that same tone comes through in her latest book
Committed: A Skeptic Makes Peace with Marriage
. Part autobiography, part sociology, Gilbert delves into history, culture and religion to determine what, exactly, marriage is all about. As a sociologist/historian, I found her observations to be fascinating, and I had a hard time putting the book down. That said, it's not for everyone. She makes a strong
argument
for same-sex marriage that conservatives may want to skip over and she calls into question several marital traditions. In the end, she does come down in favor of marriage. I found it hopeful, insightful and downright funny.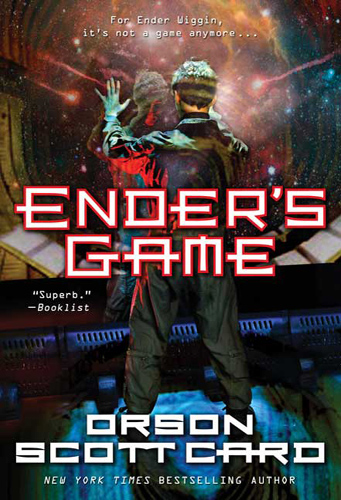 I'm not a fan of science-fiction, but I really, really enjoyed
Ender's

Game
. A very young
Ender
is pushed through militaristic training to prepare him to combat the "buggers" who threaten to destroy humankind. What I enjoyed was the emphasis on the mental aspects of his training. It was first published in 1977, but don't let that deter you. I would highly recommend this one. The book is certainly self-contained, but there are two other books that star
Ender
as the main character. I've already ordered them.
If
Twilight
were to merge with
Bewitched
and take place in the deep South, you would have
Beautiful Creatures
. It's the same type of star-crossed, young love, chock-full of angst. That said, I liked
Beautiful Creatures
better than
Twilight.
Less silliness and less hype. This certainly isn't great literature, but if you liked
Twilight
, I'm pretty sure you'll really enjoy
Beautiful Creatures
. It's a great, light, summer read.
I have always enjoyed Mitch
Albom's
books. They may be a bit folksy, but I really love the warmth and wisdom that permeates his stories.
Have a Little Faith
compares two religious men: a rabbi and a reformed drug dealer, turned inner-city minister. The best part about
Faith
was being exposed to a different spin on the religious ideals and stories I have heard my whole life. I liked it so much I'm hosting it for Book Club next month.
My nephew has
Asperger's
Syndrome, a form of autism.
House Rules
follows a teenage boy with
Asperger's
who is accused of murder. The plot was fine enough (although I figured out the "twist" pretty early on,) but what I found riveting was
Picoult's
description of what it's like to be in a family dominated by autism. I learned a lot. I have much more respect and empathy for my brother, his wife and their children.
Another
Picoult
book,
Plain Truth
follows the investigation of an infant's murder in Amish Pennsylvania. It was an insightful look at the Amish community and the story pulled me along. It's a quick, lighter read - typical
Picoult
.
Hailed as a book of philosophy, the
Alchemist
is a simple story full of symbolism. A shepherd, Santiago, goes on a quest to learn wisdom from the famous Alchemist. It's not long, and has been purported to change lives. I found
The Alchemist
not exactly captivating, but interesting enough with some great tidbits.
This autobiography is by a woman who lived during China's Cultural Revolution. As a wealthy, educated woman she was quickly targeted by the revolutionaries. It was crazy to learn about what happened to her and her family. It was good, but I found
Red Scarf Girl
to provide comparable insight in a quicker and more captivating way.
A woman in our book club knows the author of
Return to Honor
, so we read it last month. It tells the story of a young German solider during World War II. It was published independently, so it might be hard to find.
I just finished
The Warrior Heir
. It's pretty much
Harry Potter
meets
Hunger Games
. A teenager finds out he's magic, goes into training, and ends up in a fight to the death which takes place for the amusement/politics of the wizard community. I'm getting a little bored with all the magic/vampire/otherworldly teenagers, but it wasn't a bad read. I took it on vacation with me, and it was great for that kind of thing. That said, I'm really starting to crave something meatier. Any suggestions?
So, my favorites from this batch?
Committed

,

Ender's

Game
and
Beautiful Creatures
. Enjoy!