My favorite time of the year to have a good book in hand is summer. I just LOVE the utter relaxation that comes from mixing sunshine, a diet Coke and a great read. This last batch has some goodies!
This was hands down my favorite of this batch of books. I could hardly put it one down.
Tiger Mother
is the autobiography of a second generation Chinese immigrant who insists on raising her children in the traditional Chinese way. Amy Chua is tough, occasionally to the point that I would consider abusive, but she makes some fabulous points about the weaknesses of Western parenting. It was a book that gave me a lot of think about and probably even changed my parenting style just a bit. Really, really great.
Tracy
recommended
Escape
on her blog and I found it to be a fabulous book.
Escape
is another autobiography, but this was of a women who lived under the Warren Jeff's polygamist rule. Carolyn Jessop tells about her life growing up in a polygamous community, her marriage to a powerful church leader and her eventual escape from that life. I can get really, really agitated by the topic of polygamy, and I was a bit hesitant to even read
Escape
, but for some reason the book didn't leave me feeling anything but fascinated. I liked it a lot.
I didn't see the movie, but all the hype had me reaching for
Water for Elephants
. I have to give a disclaimer that because the book follows the life of a circus troop it's a bit rough. There is the violent animal master, the drunken exploits, the description of the peep show, etc. The heart of the story is a love triangle between the star performer, her abusive husband and the animal veterinarian. It was really interesting to learn about circus life and I found myself anxious to see what was going to happen next. It's not for everyone, but I found it really compelling.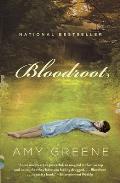 My friend
Danae
recommended this one on her blog. It tells the story of four generations of women in rural Appalachia. There's a bit of a slow start, but it picks up steam with story of a set of young twins and their emotionally disturbed mother. It's almost a mystery as the book explores how the disturbed mother become so unstable. As the story revealed itself, my interest grew and by the end I was totally engrossed.
I know I'm a bit behind the curve on this one, but I just finished reading the
Last Lecture.
It's about a 47 year old college professor who, after finding out that he is dying of pancreatic cancer prepares for and delivers his last lecture to his students at Carnegie Melon. Randy Pausch makes no qualms about the fact that the whole thing is really about leaving a series of life lessons for his three young children. While there were parts of the book that were way too cheesy and other parts were he came of as way too vain, it was still a touching book that left me in tears on more than one occasion.
Ahh, Sophie Kinsella... It's all fluff, but I love me some fluff - especially in the summertime.
Mini-Shopaholic
continues the series that began with
Confessions of a Shopaholic
. In this latest addition, Becky's bratty little girl Minnie causes all kinds of grief for her parents while entertaining the reader. It's not great literature, but I thoroughly enjoyed it.
When the BBC came up with its list of
100 Books
to read I felt a bit of a compulsion to start checking items off my list. Reading
The Adventures of Sherlock's Holmes
came from that urge. I was a bit surprised to realize that the book is a series of vignettes about the famous detective, as opposed to some overarching plot that wove through the story. I had it on my iPod, which really was perfect for that kind of thing. I could read a tale or two, then put it away until the next time I had some time on my hands. The book itself was find enough. I didn't LOVE it, Holmes was a bit too smug for my tastes, but it was good enough for me to spend some time on.
Skipping a Beat
is a solid chic-lit read about a high school sweethearts that became extremely wealthy, but emotionally distant. They get a wake up call when the husband has an unexpected heart attack. I found it a bit predictable, but did make some good points about what truly is important in a relationship.I have to thank my fellow bloggers out there who also share what they are reading. So much of what I read comes from recommendations from others. Thanks!